In this recent article from NBC Sports, Pro Football Talk Mike Florio shares some news about more teams and players beginning to include MMA training.
Before this year, mixed martial arts training was embraced by individual players, like Jared Allen, Patrick Willis, and Matt Leinart.

Now, teams are getting in on the act.
More here: Rams Embrace MMA Training Too
It should be no surprise to you that MMA training has an incredible impact on the body and mind. Physical performance gains, dramatic improvements to conditioning ability, awareness, speed, calmness under pressure, the list goes on and on.
Many cross-over NFL players have stated that their new MMA workouts push them to levels no where near their rigorous NFL training sessions. They are intense.
No matter how trained you are as a professional athlete, adding MMA training to your routine will provide benefits to your game far beyond your expectations.
(So do yourself a favor, and ignore the stupid troll comments beneath the CBS article.)
The title says it all. Mayhem looses it after finding out the EA Sports developers took some "creative liberties" with his character in the new UFC Undisputed 2010 video game!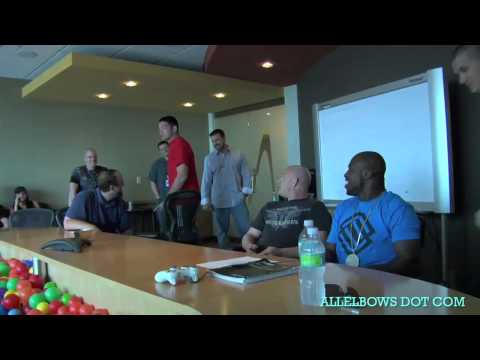 Let's send Mike Tyson some more love today. Here's a great laid back video interview taking a look into some simple boxing strategies that the champ employed regularly to take care of business in the ring.
Unseen Training Lesson Mike Tyson peek-a-boo style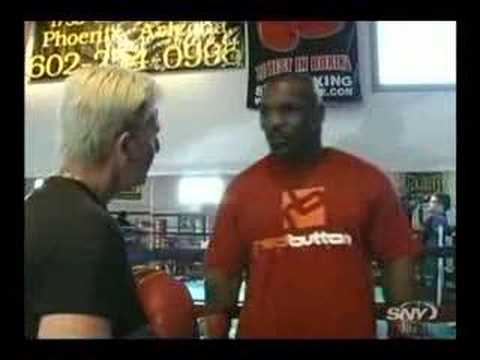 Strikeforce on CBS
During the most recent Friday Night Fights a brawl ensued following the main event. Sparked by Mayhem Miller issuing a personal request for a rematch during Jake Shields victory interview.
Jason "Mayhem" Miller (DREAM tournament champion / Host of MTVs Bully Beatdown) and Jake Shields both dominate in their performances Friday night.
---
Jason "Mayhem" Miller & Jake Shields Fight Video
Post Fight Video Interviews w/ Mayhem Miller, Nick Diaz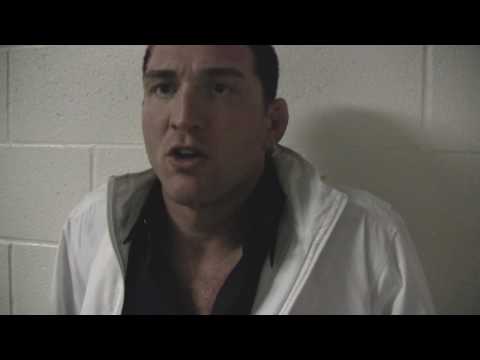 Miller's Fanhouse interview after his Win
HEY FOOTBALL FANS! It's the first college football weekend of the season. THANK YOU GOD!!
Today we're covering some MMA related news from the Boise State vs. Oregon game. This was a big game with bragging rights and payback on everyone's mind!

From ESPN – Blount Throws Punch After Game
Oregon's Tailback Lagarrette Blount made a loud public statement in the locker room before the game.
"We owe that team an ass whopping!"
The sportscasters were discussing during half time how with statements like that, you better be able back up your mouth.
Boise State whooped Oregon's ASS!!!!
| | | |
| --- | --- | --- |
| | | |
| 1st Downs | 6 | 22 |
| Total Yards | 152 | 361 |
| Passing | 121 | 197 |
| Rushing | 31 | 164 |
| Penalties | 8-70 | 6-63 |
| 3rd Down Conversions | 1-10 | 10-20 |
| 4th Down Conversions | 0-2 | 2-4 |
| Turnovers | 2 | 3 |
| Possession | 17:28 | 42:32 |
Post game, on the field, Lagarrette Blount hits Byron Hout (with a decent right cross) in front of Boise State Head Coach Chris Petersen, and then tries to go after some Boise State fans while being dragged to the locker room.

From ESPN - LeGarrette Blount On Postgame Punch

From ESPN - Chip Kelly On Blount's Postgame Punch
All of this happened LIVE on ESPN!
Related articles
This guys is likely to get suspended one game at minimum. Not a bright idea when your alternative is play football, play with girls, have fun and go to school!

From ESPN - Punch at Boise State Game ends Blount's season
Make that suspended for the season. Dang!