Dana White Blasts Off About Fedor Emelianenko Deal
Dana White looks as if he has had enough of Fedor. Not being able to land this heavyweight has got him straight up pissed off. Listen for yourself.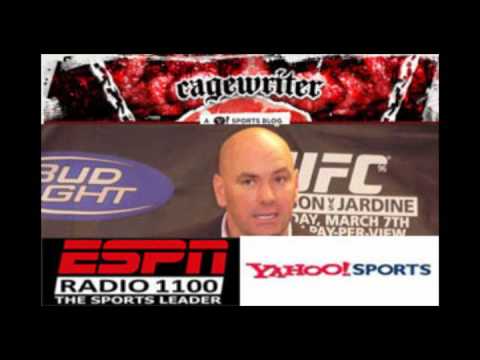 Following the UFC 101 pre-fight press conference, a bevy of reporters swarmed UFC president Dana White with questions surrounding the recent signing of Fedor Emelianenko with Strikeforce, and how the promotion has signaled the beginning of a war with the biggest MMA promotion on the planet. 
When prompted with the question about Stirkeforce scheduling a conference call with Fedor that coincided with the same time for the UFC 101 pre-fight press conference, and whether that meant the UFC was being challenged by the promotion, White had a very simple answer. 
"You just answered your own question. They should have stayed where they were. We'll see what happens. You want to fight me we're going to fight, and you know how that goes and we know how that ends," White said. 
While some believe Emelianenko's signing with Strikeforce strengthens the promotion, many others have questioned if his addition is really going to be the major deal that it was made out to be when he inked the contract. 
"It will put them out of business," White commented about what Fedor's signing with do for Strikeforce. "These guys have no money and they have no distribution. Four Fuckin' people watch Showtime. Their last fight they put on, do you know how many people watched that fight? 245,000 people watched that fight."
Still tight lipped on the actual numbers, White is adamant that the deal the UFC offered the former Pride champion was better than anything he ended up with at Strikeforce. 
"I guarantee you the deal he got at Strikeforce isn't even in the fuckin' universe of what he got (from the UFC)," White stated. "The deal he got at Strikeforce probably isn't even the deal he had at Affliction. They have no money."
It appears the gauntlet has been thrown and White isn't backing down from challenging Strikeforce, and their roster of fighters, who he commented about as well on Thursday.
"They have no fighters, they have nobody for him to fight," White said about competition for Fedor. "They're a small time show; they're trying to act like they have something. Cung Le hasn't defended his title since like 1997, Josh Thomson hasn't defended his title in something like two years, (Alistair Overeem) hasn't defended his title in two years. Strike-farce. It's a joke. It's a tiny little regional show with nobody in it."