UFC 121: The Undertaker Challenges Brock Lesnar Leaving the Ring (Video)
That's right. No BS. For Real!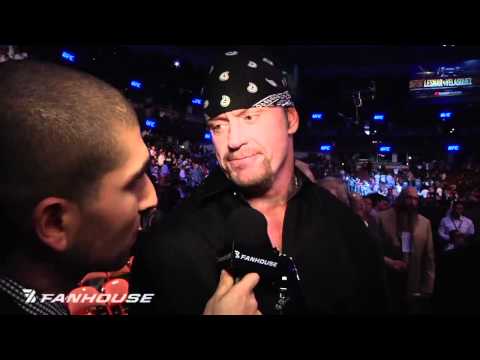 During this ringside interview with Ariel Helwani, WWE's The Undertaker challenges Brock Lesnar immediately following the attitude adjustment delivered by Cain Velazquez's sensational victory.
It's clear that The Undertaker made sure to catch Brock Lesnar's eye and that he made an attempt to challenge him to a fight. What is not clear is his motivation.
The Undertaker and Brock have some long running bad blood. There is no room for doubt about that.
You wanna do it?
We're liking the idea of professional wrestlers crossing over into MMA more and more every day!
More coverage from our friends at: