Chael Sonnen is Talking Trash to Everyone (Video)
After UFC 132, the new king-of-the-trash-talk, Chael Sonnen is talking smack about everyone. Dissing PRIDE champs like Mirko "Cro Cop," Wanderlei Silva and "Kid" Yamamoto, sharing his ideas that Fedor sucks, and calling Lyoto Machida a bum that trains in a bathrobe.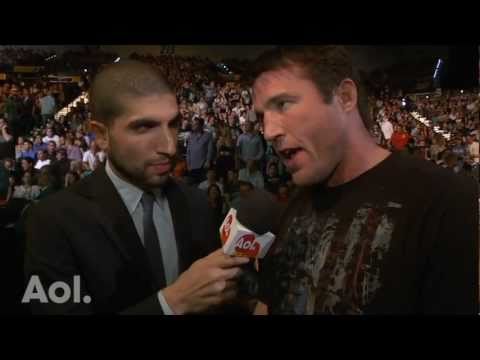 ---
There's a man you may have heard of called Randy Couture, and Machida took one of his teeth. And for that I'm going to take three of his. But, I'm not only willing to take on Machida just because of Randy, it's also that easy fight thing. I'm trying to ease my way back into the pool so I'm calling out bums.
http://ironforgesiron.com/2011/07/chael-sonnen-that-"bum"-lyoto-machida-is-an-"easy-fight"/
---
---
ESPN reports that Machida will fight Sonnen after 'bathrobe' remarks.
- http://www.espn.co.uk/ufc/sport/story/99571.html
A lot of interesting follow up comments here on MMA MANIA.
http://www.mmamania.com/2011/7/7/2264023/chael-sonnen-backstage-video-fedor-emelianenko-sucks